Austin Air Duct Cleaning Experts

Do you know that indoor air can be 5 to 10 times, and sometimes 100 times more polluted than outdoor air? The reason could be nothing except your ducts. In your home, the air is constantly circulated through your air ducts. And the ducts can become clogged with dirt, debris, and moisture which can adversely affect the air quality of your home. So, to maintain the quality of your home's air―keep your ducts regularly clean by hiring Grande Austin air duct cleaning experts! 
At Grande Air Solutions Air Duct Cleaning Austin TX, we specialize in residential and commercial duct cleaning to ensure you breathe clean, healthy air. Since 2011, we have been delivering high-quality duct cleaning services to the residents of Austin and surrounding areas. With extensive experience in the air duct cleaning industry, our air duct cleaning services are second to none.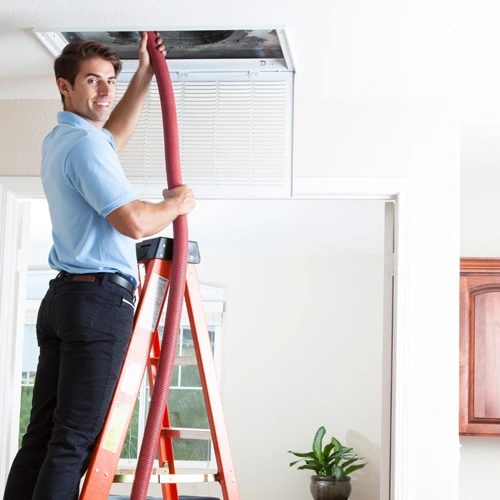 Our air duct cleaning Austin TX services include:
Mechanical Duct Cleaning

J-panel cleaning

Dryer vent cleaning

Beam Cleaning

Air Purification & Disinfectant

Mold & Bacteria Controls

HEPA vacuums cleaning

Register & Coil Cleaning

Duct imaging reportings
With our experienced and expert AC Repair Austin professionals, we can take care of all your air duct needs, from inspection to cleaning to deodorizing. For more information and to schedule your duct cleaning, contact us today.
How Does Austin Air Duct Cleaning Work?
It takes the right certification, experience, and equipment to remediate air ducts and provide quality HVAC services for systems. Having years of experience in cleaning air ducts, Grande Air Duct Cleaning Austin TX technicians understand different requirements and scenarios involved with duct cleaning. For more than half a decade, residents of Texas have trusted our brand name for Air Duct Cleaning. In order to provide a professional, reliable, and honest duct cleaning service, we work with industry standards. 
Basically, the air duct cleaning process involves removing dust and debris from the ductwork that connects the furnace or air conditioner to the house. At Grande Air Duct Cleaning Austin TX, our cleaning process starts with using a high-powered vacuum to remove the dust dislodged from the air supply vents while brushing and blowing air into them. During this process, we work on the cold and hot air return sides of the system.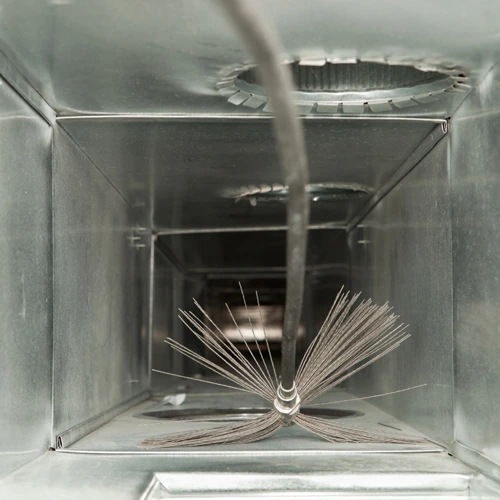 In the next step, we remove all patches of mold growth so they won't return by sealing the holes and leaks. As a last step, we apply disinfectant everywhere, ensuring that mold doesn't reappear. And using air quality testing, we ensure that ductwork is in good working order. For proper HVAC duct cleaning in Austin at a reasonable price, schedule an appointment with us today.
Signs You Need To Call Austin Air Duct Cleaning Experts
The following signs indicate that it's time to call Grande Air Duct Cleaning Austin TX experts:
When the HVAC system is turned on, the air ducts emit little wisps of dust
The return air registers are covered with thick and fuzzy dust

In the vents, you may find dust or pet hair 

Take the air filter out and see if it's clogged

In the furnace compartment, if the fan & motor are dusty

When the air conditioner coil is dusty
Even if you don't see these signs, you should have your air ducts cleaned annually. Maintaining your duct system is not only about keeping it clean; it's also about keeping allergens and contaminants out of your home, which can lead to respiratory problems. If you need help with cleaning your air duct, let's talk at (512) 677-4424.
Why Hire Grande Austin Air Duct Cleaning Team?
Grande Air Solutions have been proudly serving Texas residents for over a decade by providing quality air duct cleaning Austin TX, services. You can trust our licensed technicians to clean your home or business safely and thoroughly. We pay special attention to every client, regardless of whether they are residential or commercial. Additionally, to ensure our clients' maximum satisfaction, we tailor all our services to meet their specific needs. 
At Grande Austin Heating and Air Company, we also use state-of-the-art equipment. Using HEPA vacuums, compressed air, and flexible brushes in various sizes, Grande Air Solutions ensures that every inch of your air duct is cleaned. While to eliminate mold spores and other contaminants in your air ducts, we only use EPA-registered products. Besides that, we place a high priority on customer satisfaction. And our affordable pricing provides quality work at a fair price to give our customers great value. Get in touch with our friendly Austin Air Duct Cleaning experts to get an estimate.