Taylor, TX Air Conditioning
Top-Rated Heating & HVAC Service In Taylor, TX
Taylor, TX Air Conditioning/AC trouble? Air quality problems? Call Grande Air Solutions Taylor air conditioning (512) 677-4424 today for the best air conditioning, heating, and indoor air quality services in Taylor, TX.
Your neighbors in Taylor know that if they have a heating or cooling problem, they can always count on Grande Air Solutions for quick and reliable service. Most importantly as a local, family-owned company, we develop custom comfort plans tailored to your specific needs.
Our licensed HVAC service professionals are committed to delivering the best air conditioning work in Taylor, TX. In addition, our HVAC team offers other AC services as well.
Request Service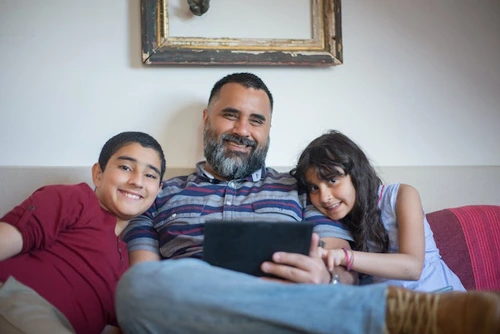 Taylor Air Conditioning Emergency
Struggling with an unexpected air conditioning problem? As a result, that can quickly cause discomfort and air quality issues. Fortunately, our team is here for you around the clock. We offer 24/7 emergency heating and air conditioning services throughout Taylor, TX.
Don't let a sudden HVAC problem leave you scrambling to look for help. Contact the experts your neighbor's trust—call Grande Air Solutions today to receive the immediate help you need!
AC Repair And Replacement In Taylor, TX
For example, is your AC failing to cool your home properly or you hearing sounds? Get the problem inspected and repaired right away by Grande Air Solutions. Our team will conduct full system diagnostics to locate the root of the problem.
We understand that AC repair or replacement can be a large investment. Therefore, we offer our customers several most cost-effective choices.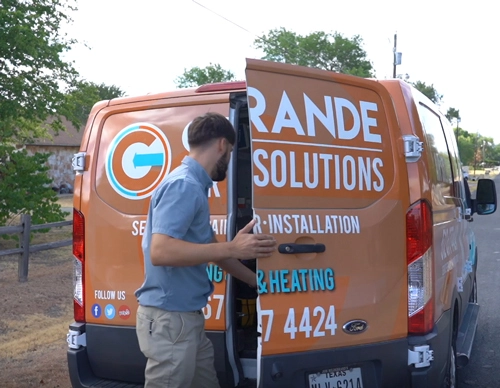 Quality AC Installation
Working with a reliable HVAC contractor is crucial when it comes to replacing your air conditioner. Poor workmanship will result in inefficiencies, higher utility bills, and system failure. If you are planning to install a new air conditioner, we are your guys!
We are happy to go over your options. Our HVAC service team can help you select the best product for your home and your budget. We install all major brands, including Amana.
Contact Our Taylor Air Conditioning Experts Today!

Your safety and comfort come first. Every job is carried out to comply with local building code and industry standards. And we fully stand behind our work. We will make sure that you are completely satisfied with the job! Grande Air Solutions Taylor Air Conditioning targets 100% satisfaction and nothing less.
Our team will take care of your HVAC service needs. Meanwhile, you can focus on what's most important for you. Grande Air solutions air conditioning team offers hustle and headache free solutions to all commercial and residential customers.
Reach out today to discuss your needs or concerns, and receive the quality service you deserve. In conclusion, we are here to help you enjoy a healthier indoor environment.
Let's discuss your comfort needs today: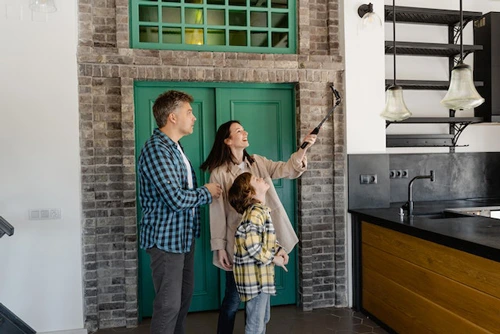 Call (512) 677-4424 now to enjoy greater indoor comfort! Serving the heating, cooling, and air quality needs of Taylor, TX, and surrounding areas.