AC Installation In Austin, Hutto, Round Rock, TX, And Surrounding Areas
If you want to stay cool and comfortable during the summer in Austin (or most other times of the year), then it's vital that you have a running air conditioning system in your home. Of course, if you're building a new home or replacing an old A/C unit in your existing home, this is going to require an A/C installation project. Contact Us Today for AC Installation In Austin, Hutto, Round Rock, TX, And Surrounding Areas.
Fortunately, help is near at hand. You can reach out to the HVAC experts at Grande Air Solutions for all of your A/C installation needs. We'll be able to walk you through the process and help you decide which model and method work best for you.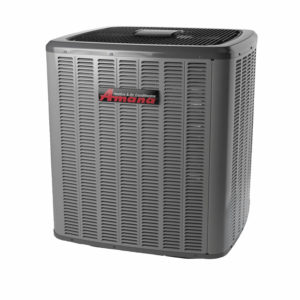 Why Choose Us for Your A/C Installation Needs
An A/C installation job may have several moving parts. For instance:
The old unit has to be safely removed (if you're replacing an existing system)
Ductwork may need to be repaired, or even replaced
A foundation may need to be laid for your new outside unit
Etc.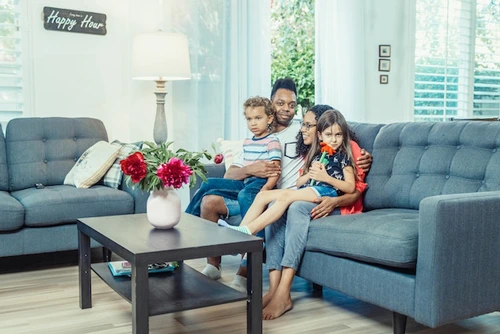 The point is, you don't want just anybody handling these tasks. You want experienced professionals to do this work. HVAC experts that you can trust to do it right the first time.

That's where Grande Air Solutions comes into the picture. Our highly trained and qualified technicians have the knowledge and skillset required to successfully install your new unit. We have years of experience in the HVAC industry and have installed a variety of designs, makes, and models. In addition, we are committed to providing each customer with exceptional workmanship and world-class service; and our rates are highly affordable to boot!

If you live in Austin, TX, and are in need of A/C installation services, reach out to our friendly team of professionals at Grande Air Solutions today. We'd be happy to answer any questions you may have.
Contact Us Today For AC Installation In Austin, Hutto, Round Rock, TX, And Surrounding Areas
Q1. Why should I replace my existing ac system?
You need to replace your ac in case of the following situations as they can prove to be fatal and even raise your energy bills:
It's between 10 and fifteen years old.
Requires periodic maintenance.
Electricity rates are increasing at an exceptionally high rate.
Even with the AC system turned on, there is a lot of dampness.
Strange sounds come from the heating system.
Failure to appropriately cool the room or residence.
Be it furnace service in Austin, TX, or heating repair in Austin, TX, we are here for you every step of the way.
Q2. How Long Does an A/C Installation Take?
An air conditioner replacement will take anything from 4 to 8 hours on average. If you're replacing your furnace and air conditioner simultaneously, the process will take anywhere from 8 to 14 hours. The amount of time it takes will depend on the size of the unit and your home and the area where it is installed, and the operator you pick.
Q3. What is included in AC installation?
Your current system will be assessed and replaced.
Your new air conditioning system will then be installed.
Utmost care of safety and cleanliness will be taken.
After most of the work is completed, the technicians will show you how to use your new air conditioner, including adjusting the thermostat and performing routine maintenance.
Final check.
Q4. How long does an AC unit last?
Modern air conditioners have a lifespan of 15-20 years, whereas older models have a lifespan of 10-12 years. The health and performance of your air conditioner are determined by various aspects, including whether or not you properly maintained it during its lifespan.
Q5. How often does AC need to be replaced?
Air conditioners endure about 10-15 years on average. When you realize your cooling system is performing less efficiently than before or your temperature is not correctly regulating, it's time to replace your air conditioner.
Contact a professional by searching for heating services near me.
Q6. Do air conditioners need to be serviced regularly?
Yes, AC systems need to be serviced at least once a year to perform properly. If you use your heating system all year, though, you should have it inspected by a professional every six months.
Q7. What Are the Advantages of a new installation?
Your house will be more comfortable once again, you will have a more efficient system, which will save you money on energy bills, and you will, of course, have peace of mind.
A guarantee always backs new air conditioning systems, so if you need repairs within the first year, you're covered!
Q8. Is it possible for me to install the new air conditioner myself?
A new air conditioner is a significant financial commitment. Air conditioners are likewise fairly difficult to understand. Attempting to install your new air conditioner on your own is never a smart idea; if you don't know what you're doing, you might end up with a variety of issues. Poor installation might harm your new air conditioner and put your home's comfort at risk. Additionally, performing this complex activity on your own might be hazardous.