24-hour Heating Repair Austin Services

Winter in Austin can be tough, especially if your heating system stops working in the dead of a freezing cold night or breaks down in the middle of a chilly day. In times like these, Grande Air Solutions' 24-hour heating repair Austin services are lifesavers. We stand proud to offer same-day HVAC services, helping hundreds of families every year. At Grande Air Solutions, we are committed to keeping you warm, safe, as well as comfortable throughout the year. 
With over 15 years of experience, we have built a reputation for high-quality work, as well as honesty, and fast response times. Throughout Austin and the surrounding areas, Grande Austin Heating And Air provides reliable, round-the-clock heating repair services. No matter what issue you're experiencing or what brand of heating systems you have―our pros can troubleshoot and fix them 24/7. Whether you need an annual tune-up or a whole new heating system, Grande Air Solutions has the know-how, equipment, and latest replacement parts you're looking for.
At Grande Air Solutions, we can help you with ac repair, maintenance, replacements, and air conditioner installation. Also, all of our Grande Air Solutions staff is friendly & knowledgeable, and ready to answer any questions or concerns you may have. To get started, call us today at (512) 677-4424 for heating repair Austin services.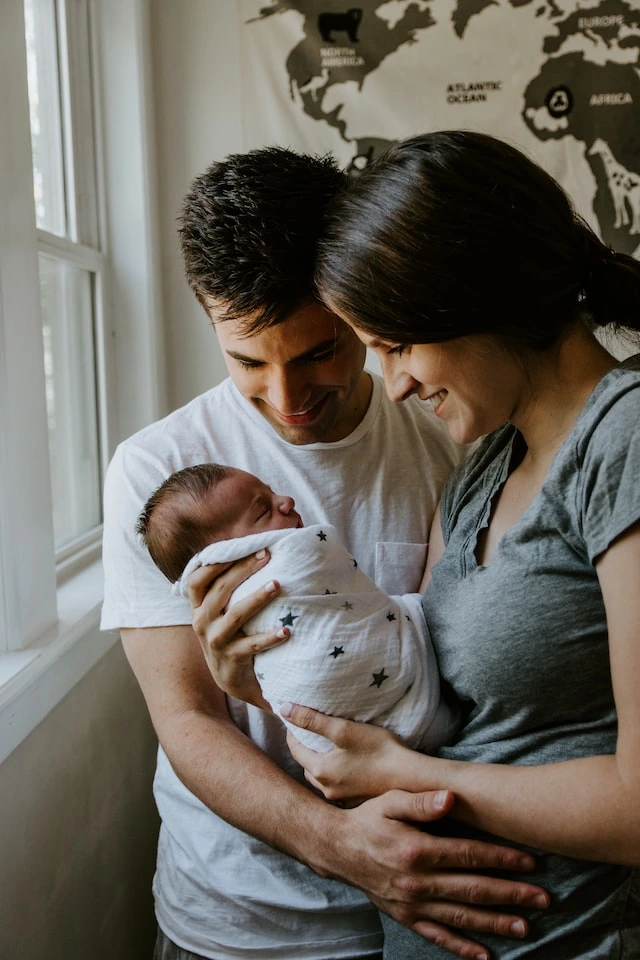 Signs You Need Heating Repair Austin Services
Before it completely stops working, your heating systems display signs of a problem. Therefore, in troubleshooting your heating systems, it is important to know how to recognize the telltale signs that it might be about to fail and that you need to call in a qualified technician. Below are a few issues that indicate your heating systems may require an inspection:
Frequent Cycling

Broken Thermostat

Dirty, Clogged Filters

System Wear & Tear

Natural Gas Leaks

Frequently Tripped Breakers

Unusual sounds coming from your heating system

A gradual increase in your heating bills
To minimize the time it takes to restore your system, Grande Air Solutions technicians travel with fully-stocked vehicles. Using diagnostic tools, we can identify even the smallest problem and fix it as soon as possible. Get in touch with us today for emergency ac repair to schedule your heater repair appointment!
Schedule Service
Grande Air Solutions Heating System Austin Services
At Grande Air Solutions, we provide a range of heating system services, which include:
Heating System Maintenance
When heating systems are not maintained regularly, improper airflow, displacement, manifold pressure, and condensation can occur, which ultimately leads to inefficient heating and faster wear. With annual maintenance and tune-ups of your heating systems, Grande Air Solutions helps to keep your system running smoothly. Utilizing cutting-edge tools like gas sniffers, camera scopes, and combustion analyzers, our NATE-Certified professionals perform a thorough 21-point inspection and cleaning. 
By taking advantage of our Heating System Maintenance services, you can save money and get the most out of your heating system.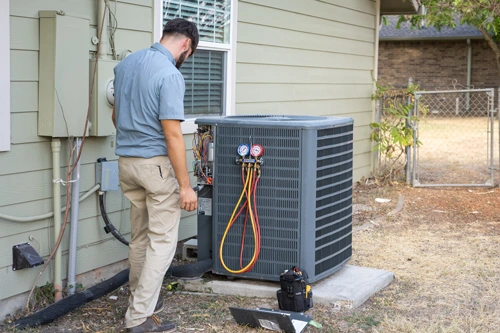 Repairing Your Heating Systems with Care
Has your heating system malfunctioned, dropped in efficiency, or stopped working entirely? We offer reliable and prompt heating repair Austin services at Grande Air Solutions. If your heating system goes out, we have the expertise to get it back up and running again, keeping you and your family warm and cozy all winter long. 
The technicians at our company know exactly what to look for when troubleshooting heating systems problems. And they can diagnose and fix any problem with your heating system, be it it is a faulty sensor, motor, or pilot light. 
We offer:
Central heating repair

Wall furnace repair

Split system heating repairs

Space heater repair
Whether it's a minor fix for a wall-mounted system or a larger heating systems repair, you can trust Grande Air Solutions to get your job done right.
Heating Systems Replacements/Installations
When quick fixes just won't do, it might be time to replace your heating systems and start fresh. Our technicians can help you select the right model, depending on your budget. With your new heating system, you'll spend less on repairs in the future and also save on energy costs.

Moreover, installing a heating system is a key service to consider. If not installed properly, your heating system might need frequent repairs. At Grande Air Solutions, we have an average of 15 years of experience installing heating systems. We can arrange for a consultant to come to your home and determine your most efficient heating options when it's convenient for you.

Our Austin heating professionals can Install and replace the following:

Central heating units

Thermostats

Heat exchangers

Zone controls

Get in touch with one of our heating professionals today at (512) 677-4424 to get an estimate for your services.