Ductwork In Austin, Hutto, Round Rock, TX, And Surrounding Areas
Duct Cleaning, Installation & Insulation In Austin
Looking for quality solutions to your ductwork problems? Call (512) 677-4424 to schedule air duct cleaning, insulation, or installation services in Austin, TX.
A well-maintained duct system provides better indoor air quality and comfort, while poorly maintained or leaking air ducts can develop mold, dust, or debris buildup.
If you are having issues with airflow or indoor air quality, contact Grande Air Solutions for an inspection. We will check your ductwork and identify the problem. Our HVAC contractors provide air duct services throughout Austin and surrounding areas. We can help you with duct cleaning and insulation, as well as ductwork installation and replacement.
Request Service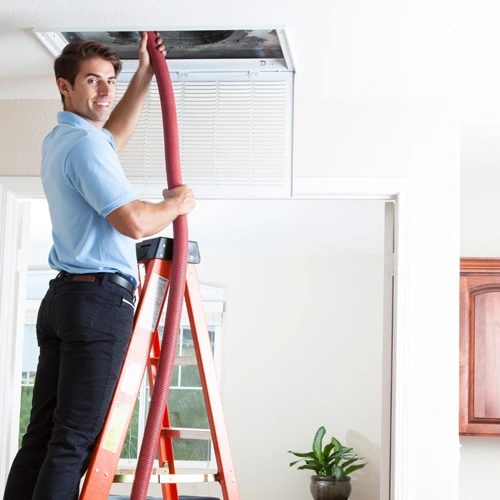 How Often Should You Clean Your Ductwork?
We recommend cleaning your ductwork every 3–5 years. You may need to clean more frequently if you or anyone in your household has allergies or respiratory issues, or if you have smokers or pets.
Be on the lookout for an increase in dust or debris when the furnace or AC is running. Check the HVAC registers and look inside your ducts to see if dust or other buildup has accumulated there.
If you start to notice that your allergies are flaring up, or you notice a drop in indoor air quality, there may be excess dirt or dust in your ductwork. Contact Grande Air Solutions for a professional inspection and duct cleaning services.
What Kind Of Duct Insulation Is Best?
Most ductwork is composed of thin material, making it easy for air to leak and escape. This can lead to lower heating or cooling efficiency and higher energy bills. The solution to leaking ductwork is air duct sealing or insulation.
Ductwork In Austin, Hutto, Round Rock, TX, And Surrounding AreasWe don't recommend using duct tape to patch up leaks in your duct system. Instead, we will use foil tape and duct mastic on the seams of your ductwork; these are much stronger adhesives compared to regular duct tape. We will then wrap insulating material (usually fiberglass) around every part of exposed ductwork.
Our experts take pride in their work. We will make sure your ducts are properly sealed and insulated, so you can enjoy worry-free indoor comfort throughout the year.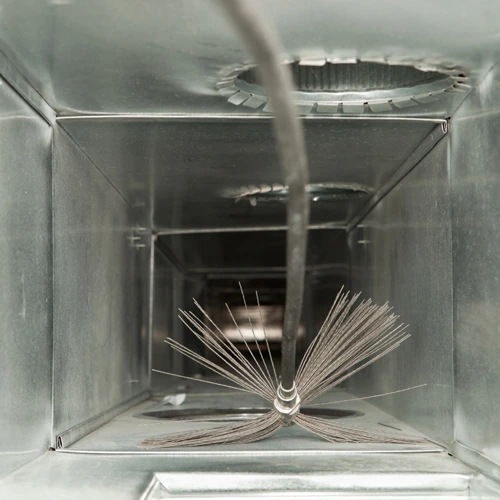 Replacing Your Ductwork
Many customers who are installing new air conditioners with us often ask if their ductwork needs to be replaced as well, particularly if they live in an older property. Older ductwork may develop leaks, rust, and can even break at the seams if they weren't installed properly.
We will take a look at your ductwork as part of an AC replacement job. If we notice any pre-existing issues in your system, we will let you know and recommend the best solution. You may simply need to insulate your air ducts, or you may need to replace them altogether.
If your property currently doesn't have a duct system in place but you would like to set up a central HVAC system, we can help you install new ductwork so you can enjoy the benefits of hassle-free heating and cooling.
Contact Us Today For Ductwork In Austin, Hutto, Round Rock, TX, And Surrounding Areas