Why Is My AC Not Heating
Nothing can be more frustrating on cold winter nights with temperatures dropping to 20s and 30s than having an AC that is not heating. A malfunctioning heating system can cause significant discomfort for you and your loved ones on chilly days. You have come to the right place if your AC has stopped heating and you don't know how to fix it. This article covers six possible reasons why your AC may have stopped blowing hot air. We'll also share some quick DIY fixes for a heating unit that is not doing its job.
7 Possible Reasons Why Your AC Is Not Heating
1. Frozen/Dirty Outdoor Unit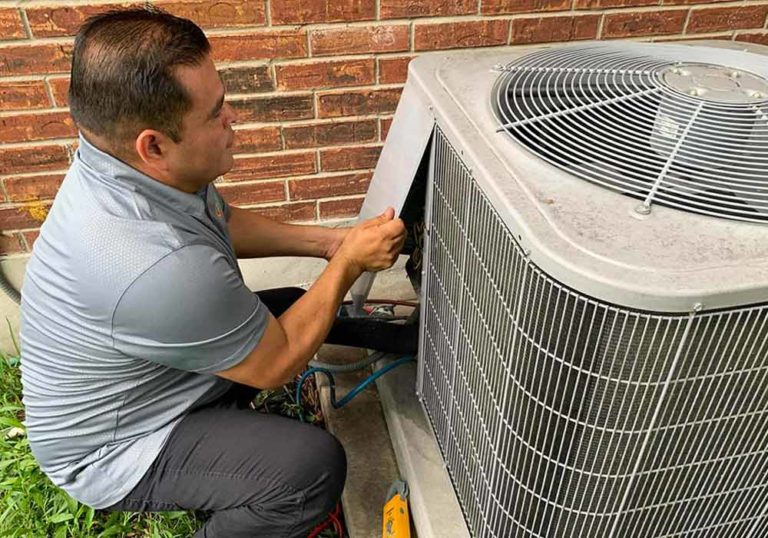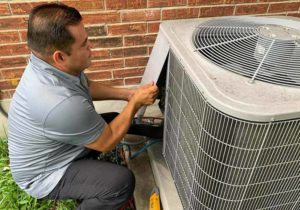 Your air conditioner will not provide the desired heat if the outdoor unit is unable to breathe. When you turn on the heat mode, the outdoor unit absorbs heat from the air and sends it to the inside unit. However, the outdoor unit will not absorb heat from the air if it is frozen, covered in leaves, dirt, or surrounded by a barrier.
You can try fixing this problem by removing the ice, leaves, dirt, and any other barrier that might be surrounding the outside unit. If you need help cleaning this unit, you can get in touch with any of Grand Air solutions technicians handling our ac repair and replacement services in Cedar Park, Georgetown, Pflugerville, Hutto, and Round Rock, depending on your location in Texas.
2. Electrical Issues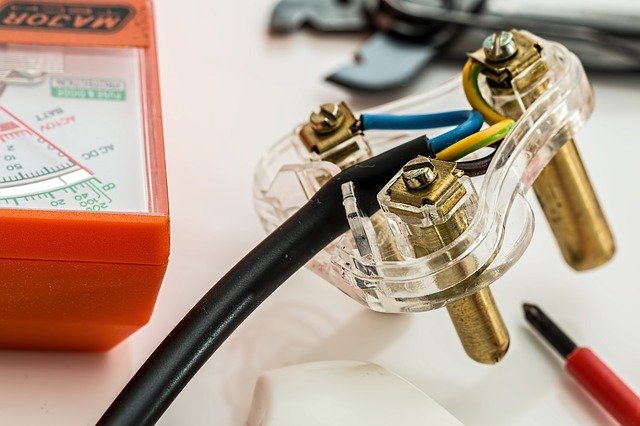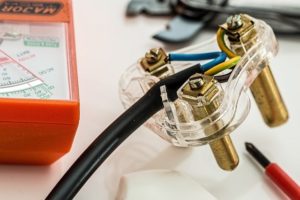 If your air conditioner won't blow hot air, there is a possibility that it is having trouble receiving power. It could be a bad breaker, faulty wiring, or an undersized breaker. You can start troubleshooting by looking for signs like corroding or fraying wires, burnt breakers, and more. If the breaker is loose, you can fix it by tightening it.
For an electrical issue, we recommend that you talk to a professional that has the expertise and experience to resolve it, so you don't expose yourself to high voltages while trying to fix the problem.
3. Faulty Thermostat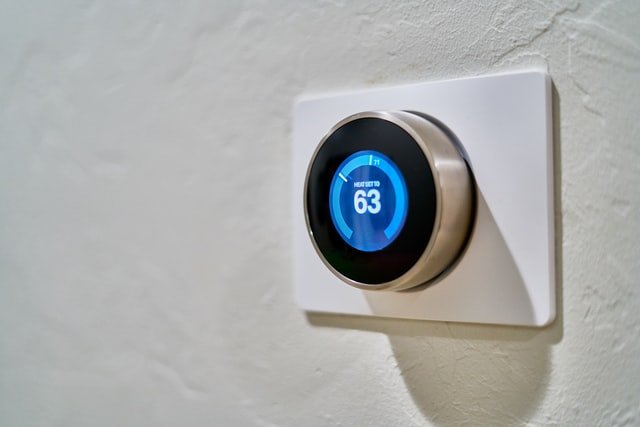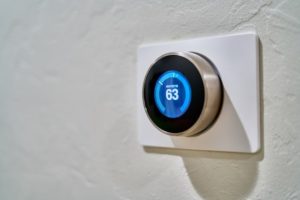 A faulty thermostat may also cause your AC to stop heating. Here are some of the signs that your air conditioner's thermostat may be faulty:
Your home's temperature does not change after you adjust it.
Your AC blows hot air for some time and suddenly starts to cool.
Your AC won't turn on.
The temperature setting does not match the room temperature.
If you notice any of the signs above, you can troubleshoot for the likely cause of the problem by double-checking the thermostat settings, replacing the batteries, checking wire connections, or cleaning the thermostat. Please, get in touch with us if the problem persists after taking the steps above. We offer ac repair and replacement services in Cedar Park, Pflugerville, Georgetown, Hutto and Round Rock.
4. Dirty/Damaged AC Air Filter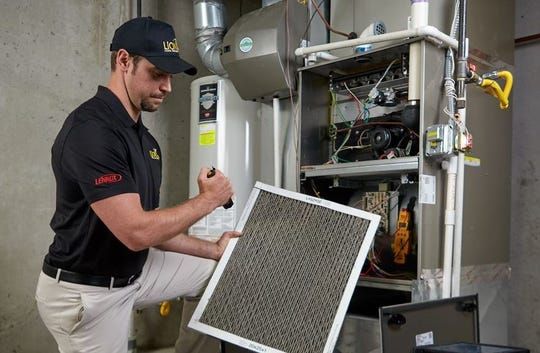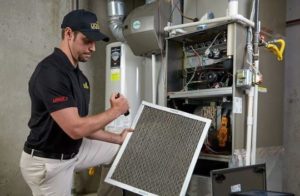 Your AC will lose its efficiency and may stop heating or cooling properly if the filters are dirty or clogged. A dirty filter will limit the system's ability to blow enough hot air and may even force your AC system to use more energy, thereby increasing your utility bill.
Your AC Air filter is definitely in dire need of replacement if you are noticing more dust around your AC vents, you or your loved ones are suffering more allergy attacks, or you have not changed the air filter in the last 1 – 3 months.
Do you need help changing your air filter? Please, get in touch with Grand Air Solutions. We offer high-quality AC repair and replacement services and serve residential and commercial clients in Cedar Park, Hutto, Round Rock, Georgetown, Pflugerville, and more.
5. Low refrigerant level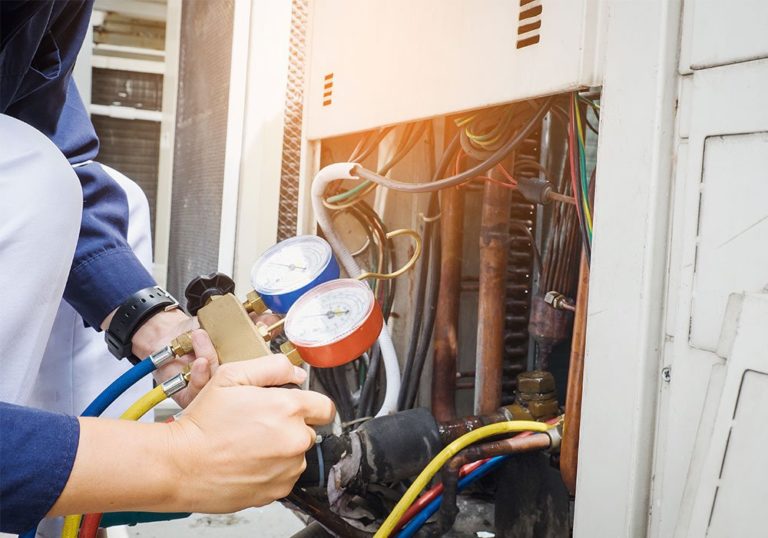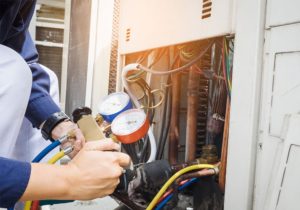 Your AC needs refrigerant to get heat from the outside air and transfer it into your home to warm the air inside. So if the refrigerant level is low, the heating system will have a hard time blowing enough hot air to keep your home warm. What more, a low refrigerant charge will reduce your AC's efficiency and cause your utility bill to go up.
To fix this issue, you will have to call an AC technician to check the refrigerant level, fix any leaks, and replace the refrigerant.
6. Faulty AC Components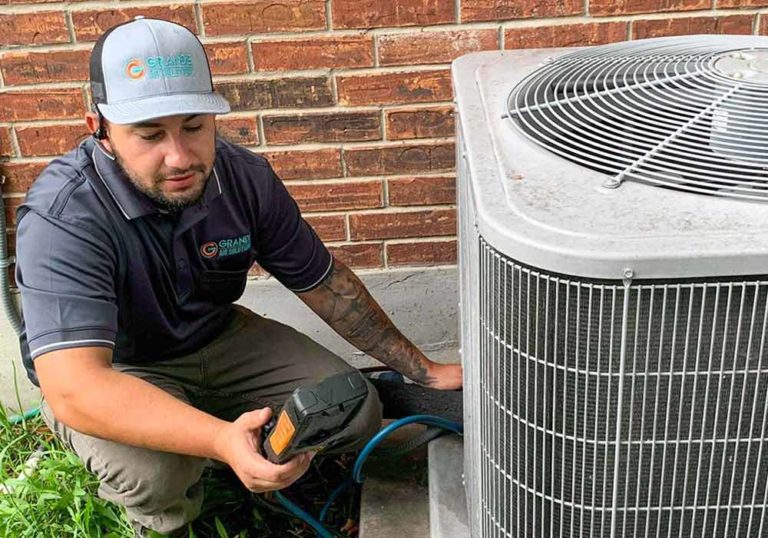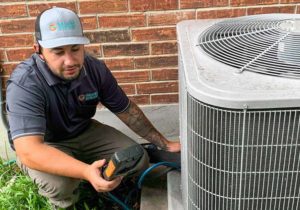 Your air conditioning system comprises of several components that can go bad over time due to wear or tear, poor maintenance, or electrical problems. Some of these components include capacitors, fan motor, condenser coils, and evaporator coils. If any of these components are faulty, you will need an AC technician to fix them.
7. Furnace Replacement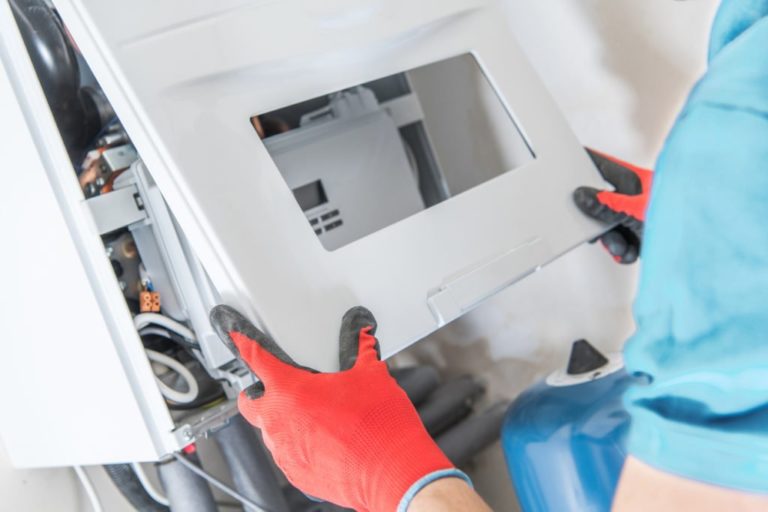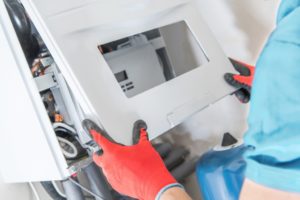 Over time you may notice that your old furnace has required a lot of repairs. The constant effort of keeping up a proper functioning system in order to stay warm on cold days can start to get expensive. When you notice that you are beginning to spend about a ⅓ of the cost of a new heating system just in repairs, it is time to replace the furnace. Your old furnace's efficiency can create higher energy bills and uncomfortable home temperatures. Peace-of-mind from replacing your outdated system with a new more energy-efficient model will be well worth it.
Nothing Is Wrong With Your AC
Are you worried that your ac is not heating and searching for AC replacement and repair services in Pflugerville, Georgetown, Cedar Park, Round Rock, or Hutto on Google? There is a possibility that your AC is working fine and is just your body that's making you feel like the system isn't blowing hot air. You should bear in mind that the colder the air outside gets, the cooler the air from the ac will feel. If you are used to getting hot hair from the furnace, you may need some time to adjust to the short blast of air from your AC.
My AC Is Not Heating; what Should I Do?
Still unable to trace the source of the problem and fix it? Please get in touch with Grand Air Solutions. One of our experienced technicians will visit your home to resolve the issue. Whether you need your ac repaired or replaced in Georgetown, Pflugerville, Hutto, Round Rock, or Cedar Park, we'll always be there for you.
WE SERVICE THESE AREAS:
Buda, Cedar Park, Georgetown, Hutto, Kyle, Manor, Pflugerville, Round Rock, Taylor.
Still Have Questions? We can help.