It is vital to repair a machine before it breaks down to work at its best. Heat pumps experience severe wear and tear over time, resulting in poorer performance and increased energy costs. If they are not repaired, the heat pump will sooner or later break down.
It's conceivable that fixing it yourself will result in more faults and excessive safety risks. As a result, our heating professionals at Grande Air Solutions are available in Hutto, Texas. If your heating system has been damaged, our professionals can swiftly and affordably fix it.
About Us

We always strive to provide quality HVAC services to our customers as an efficient team. Our technicians for heating services in Hutto, TX, are well-known for their promptness and friendliness. As authentic and trusted HVAC providers, we are licensed and certified. Our technicians are skilled in servicing and repairing all major brands. You can count on our services to be of the highest quality.
We are Dedicated to Ensuring your Safety
Customer satisfaction is of utmost importance to us. We go above and beyond to make sure our customers are completely satisfied, and we never leave any stone unturned when it comes to fixing HVAC issues. The professionals at our company will provide you with an in-depth explanation of what they will do and why. This makes us the most trusted company for furnace service in Hutto, TX.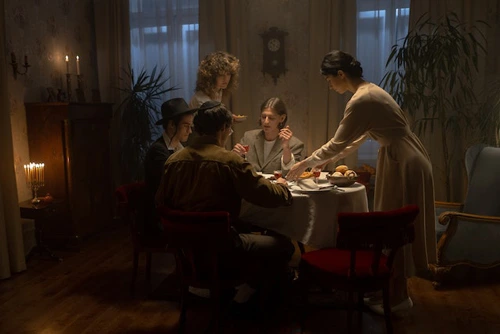 What Makes us the Best Choice?

There are a bunch of reasons why choosing us is the best option.
Experts in heating services make up our entire staff. Having received thorough training and skills, they can troubleshoot HVAC systems. As a team of experts, we offer the best HVAC services in Hutto, TX, and the surrounding areas.
We employ the latest technologies. Our equipment and services are high quality, and we work according to your specifications. All materials and equipment are thoroughly inspected before use to ensure high-quality results.
Our company maintains market pricing for all of its services, but we also run promotions all year round because we understand the importance of money. If you are unable to pay right away, we offer financing options.
Assistance in Times of Need
Whenever you need to reach us, our phone lines are always available. In addition, you can book our services online. You need to visit our website, enter your contact information, and select the service you need. Our professionals will provide you with prompt emergency furnace service in Hutto, TX, among other services.
Our Services
Our Heating services include:
Heating Replacements
Heating Repair
Heating Inspection
Heating Service
Emergency Heating Repair
Emergency Heating Replacement
Heating Installation
Heating Maintenance
Heating Tune-Up
Other services we offer:
AC Maintenance
AC Tune-Up
Thermostats
Ductless Installation
Heat Pump Maintenance
Ductwork
Air Scrubbers
Air Handlers
Reach out to us now to get the best emergency heating service in Hutto, TX, and other HVAC services! Get in touch with us at (512) 677-4424, book an appointment, and we'll be at your door shortly!